The Subscription Box
€49.94
Subscribe to receive a new self care box every two months. Delivered straight to your door, each box features 5-6 items from small, female-led business owners. Each item is specially chosen to encourage self care. We ship internationally!
A 'little box of magic' to quote one of our customers!
The Christmas Box [pre-order]
€56.20
Due to popular demand we have opened the pre-order for our Christmas Box!
The Christmas Box sells out every year and is hugely popular as a gift!
Pre-order now to avoid disappointment. Boxes will ship on 7 December 2021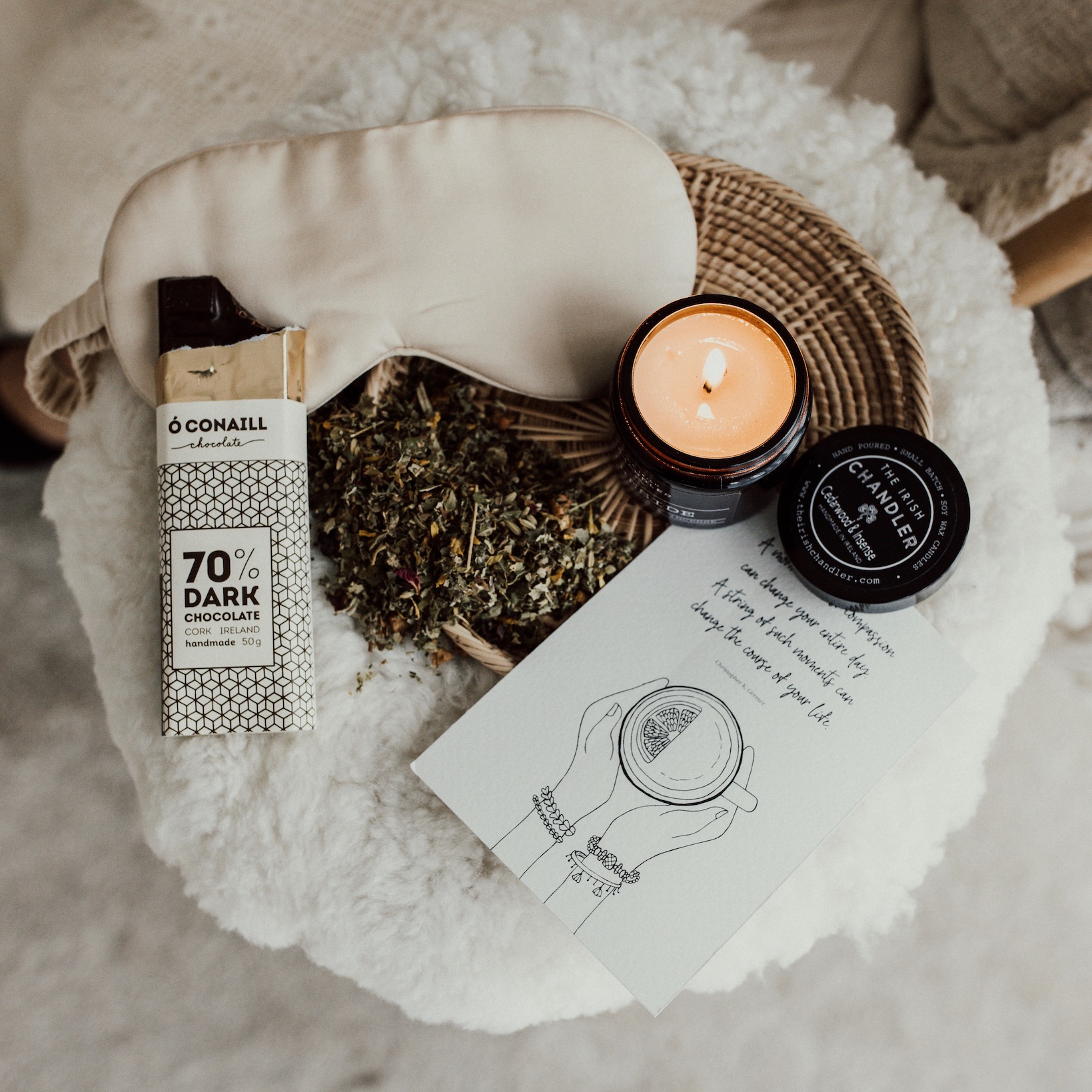 Hygge is the Danish word for the feeling of contentment and wellbeing we get from being cosy and comfortable.
This gorgeous box contains a silky soft sleep mask, hand poured candle, self care print, caffeine free tea & dark chocolate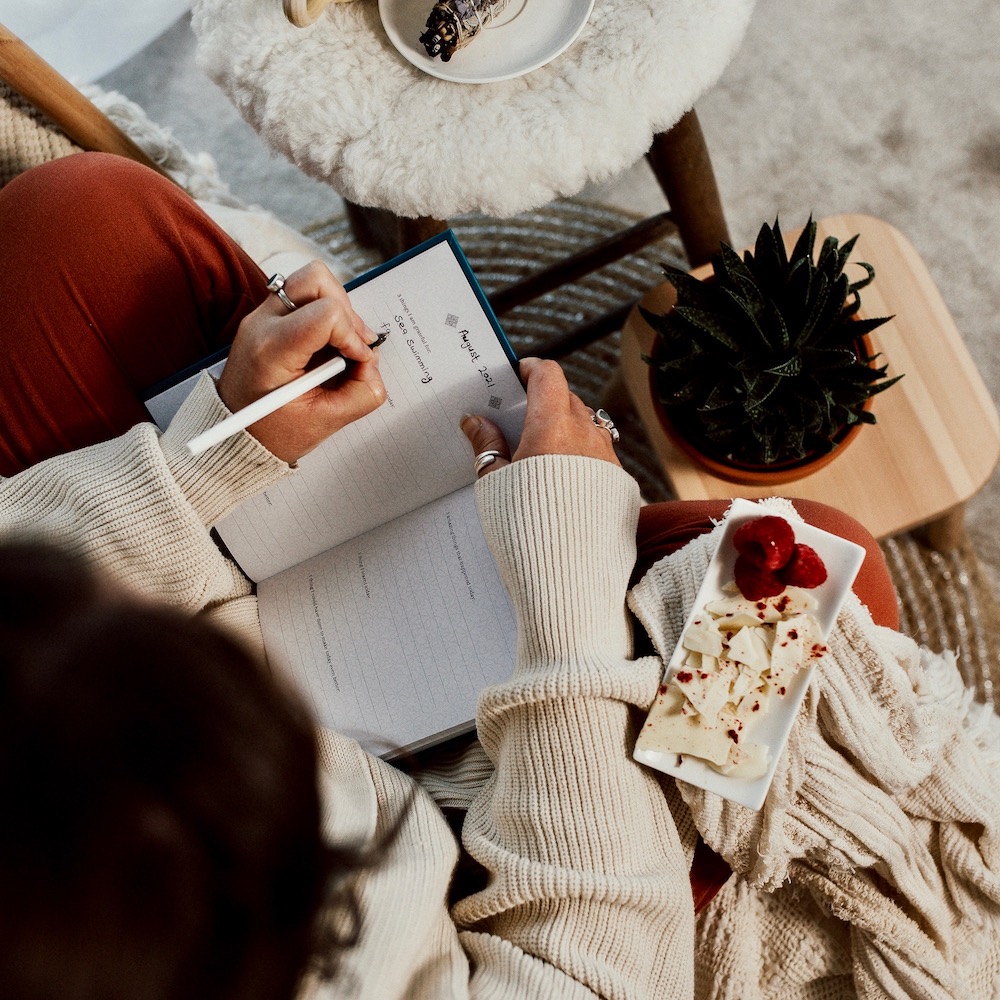 Included are 5 products from small Irish businesses which have been carefully chosen to help you create your very own self care ritual.  
When you purchase this box you will receive our Self Care Rituals Toolkit completely FREE!
Including some of our best loved products, this is the perfect box for a new mama to encourage her to look after herself, as well as her new bundle. 
Inside are soothing bath salts, a beautiful grounding essential oil, nourishing lipbalm, a delicious caffeine free tea and an organic cotton, resuable teabag to enjoy it in.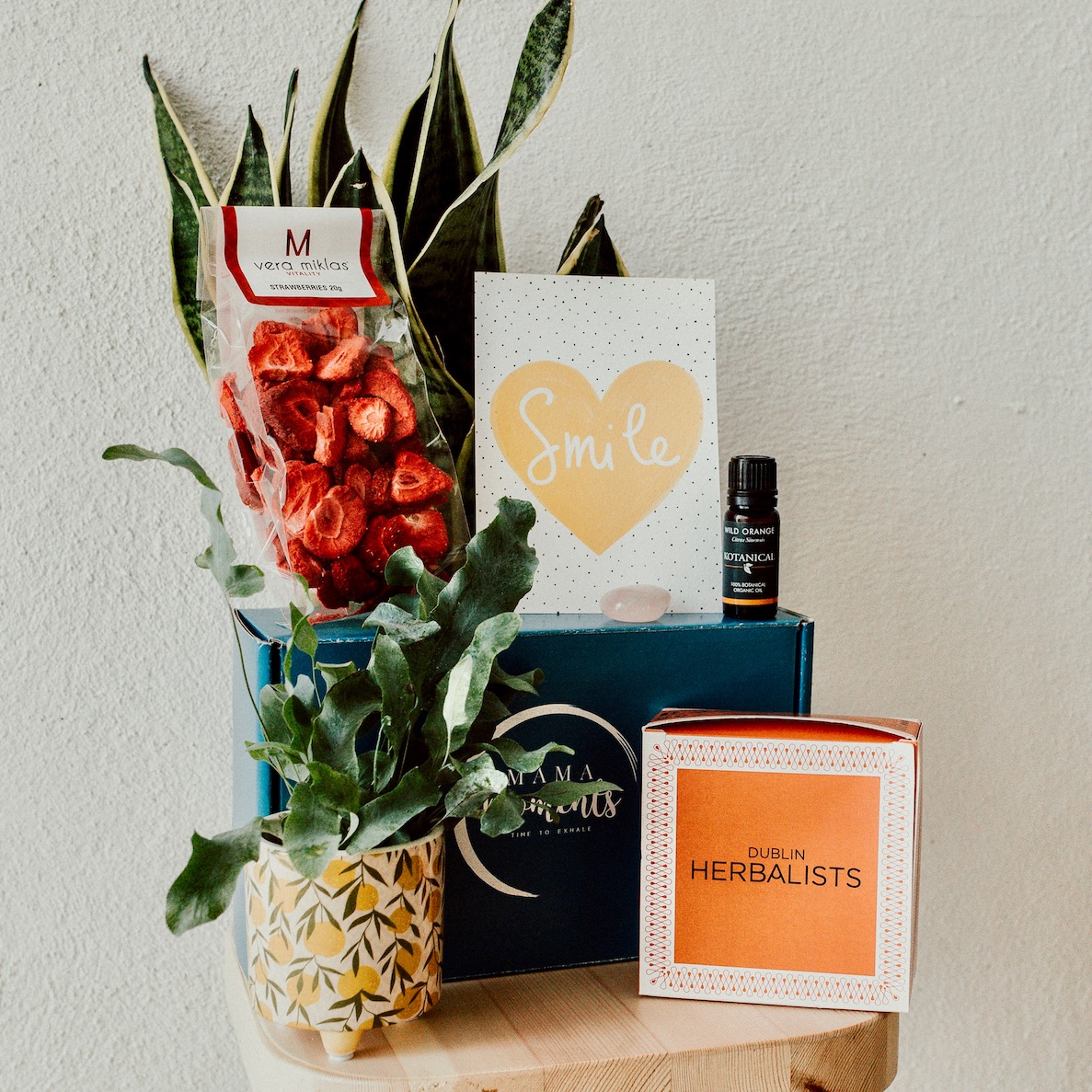 The Happy Vibes Box
€56.20
The happiest of boxes!
Inside are 5 products specially curated to help 'raise your vibe' by intentionally choosing joy, pleasure, happiness and abundance.
The Vitamin Sea Box
€56.20
Last March I started sea swimming and it has been so transformation for both my physical and mental health.
I want to bring all the healing nourishment the sea has to offer directly to you to explore as part of your self care - and this is EXACTLY what this box will offer you.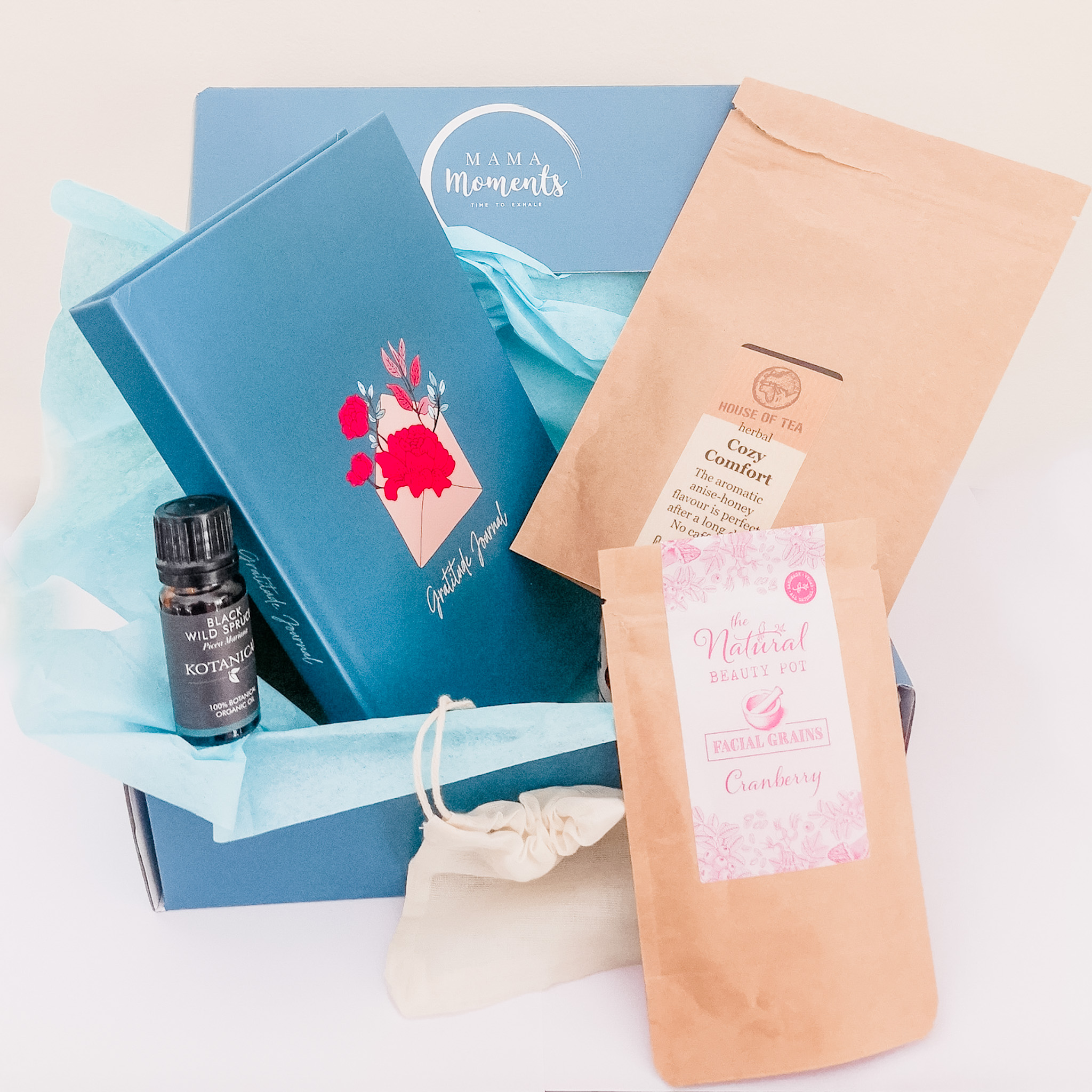 The perfect box to help you start a daily gratitude practice which has been shown to reduce stress and increase happiness.
Included are the Mama Moments Gratitude Journal, a grounding essential oil, a beautiful cranberry face mask, loose leaf tea and an organic, reusable tea bag.
The Feel Better Box
€56.20
This very special gift box was created to provide warm, nurturing, cosy comfort to anyone who is feeling unwell. 
Including a super-soft 100% merino hat, nourishing lipbalm, handrolled 100% beeswax candles, tea and an organic reusable teabag. This is the perfect gift to send someone who needs a hug from afar.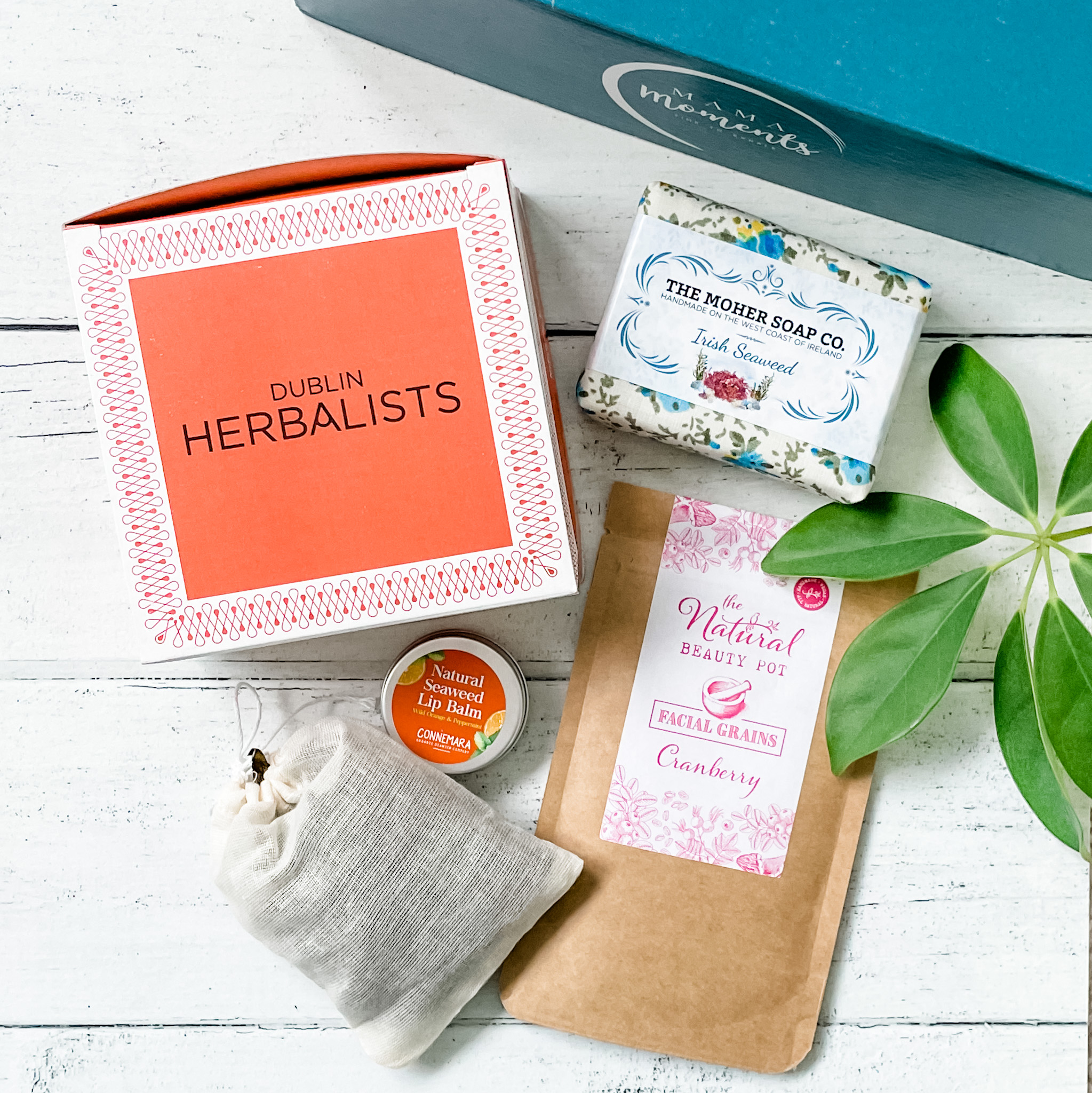 The Natural Skincare Lovers
Gift Set
€49.95
Know someone who adores natural skincare? Then this is the perfect gift set for her!
Featuring skincare products from some of my favourite Irish skincare brands, this set contains everything you need to enjoy some pampering behind a closed bathroom door.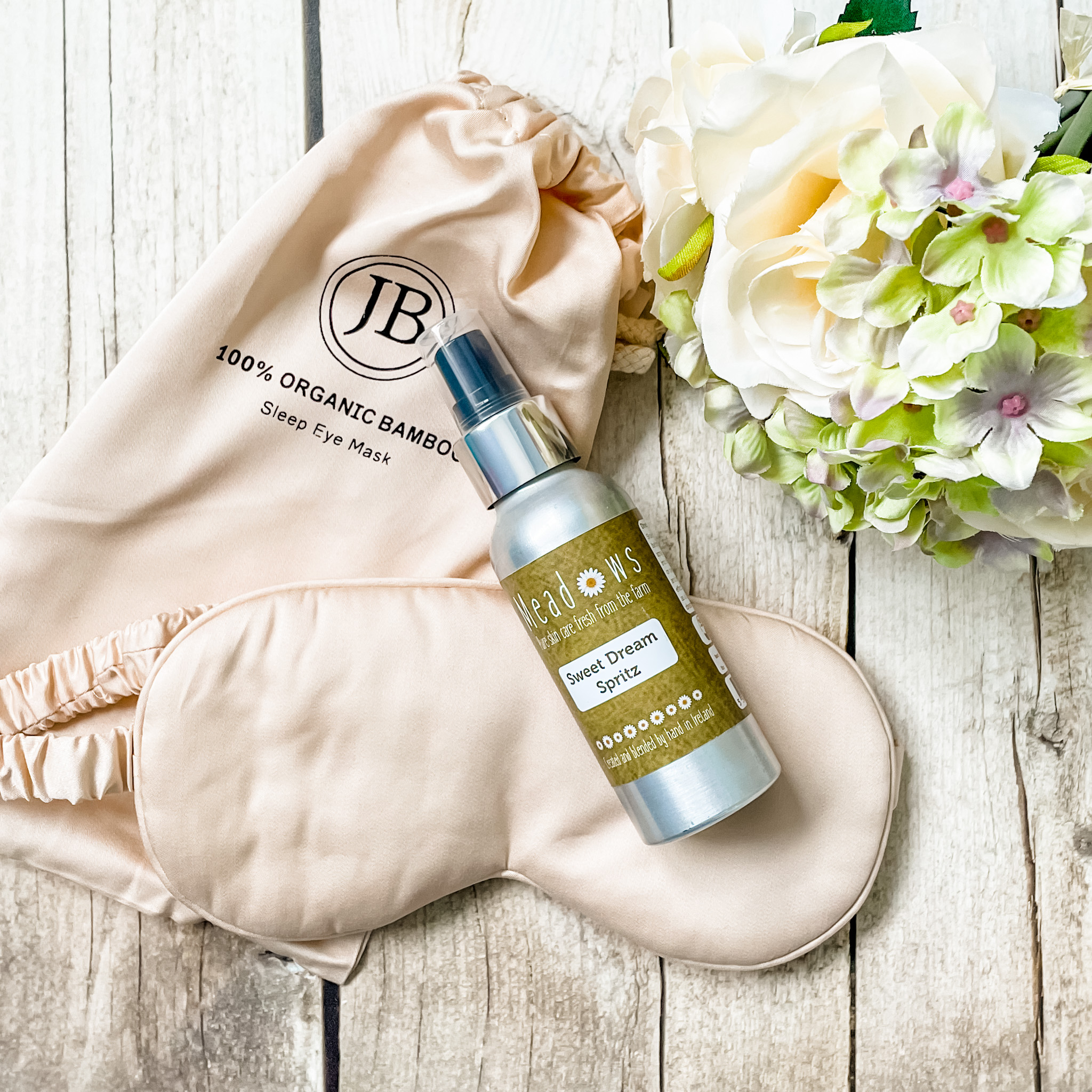 Getting enough sleep can be a huge challenge as a mother. We often sleep very lightly in those early years when we have half an ear always listening out for little people.
So sometimes we need a little help drifting off into a restorative sleep. 
This beautiful gift set of Irish made products is everything you need to help you drift off to sleep as soon as your head hits the pillow.
A daily gratitude practice has been shown to reduce stress, increase a sense of calm and wellbeing, as well as increasing happiness.
The Calm Evening Mini Box helps you create a relaxing and calming evening practice by combining the journal with the beautiful, hand rolled beeswax candles, which emit a soft glow, and my favourite grounding essential oil.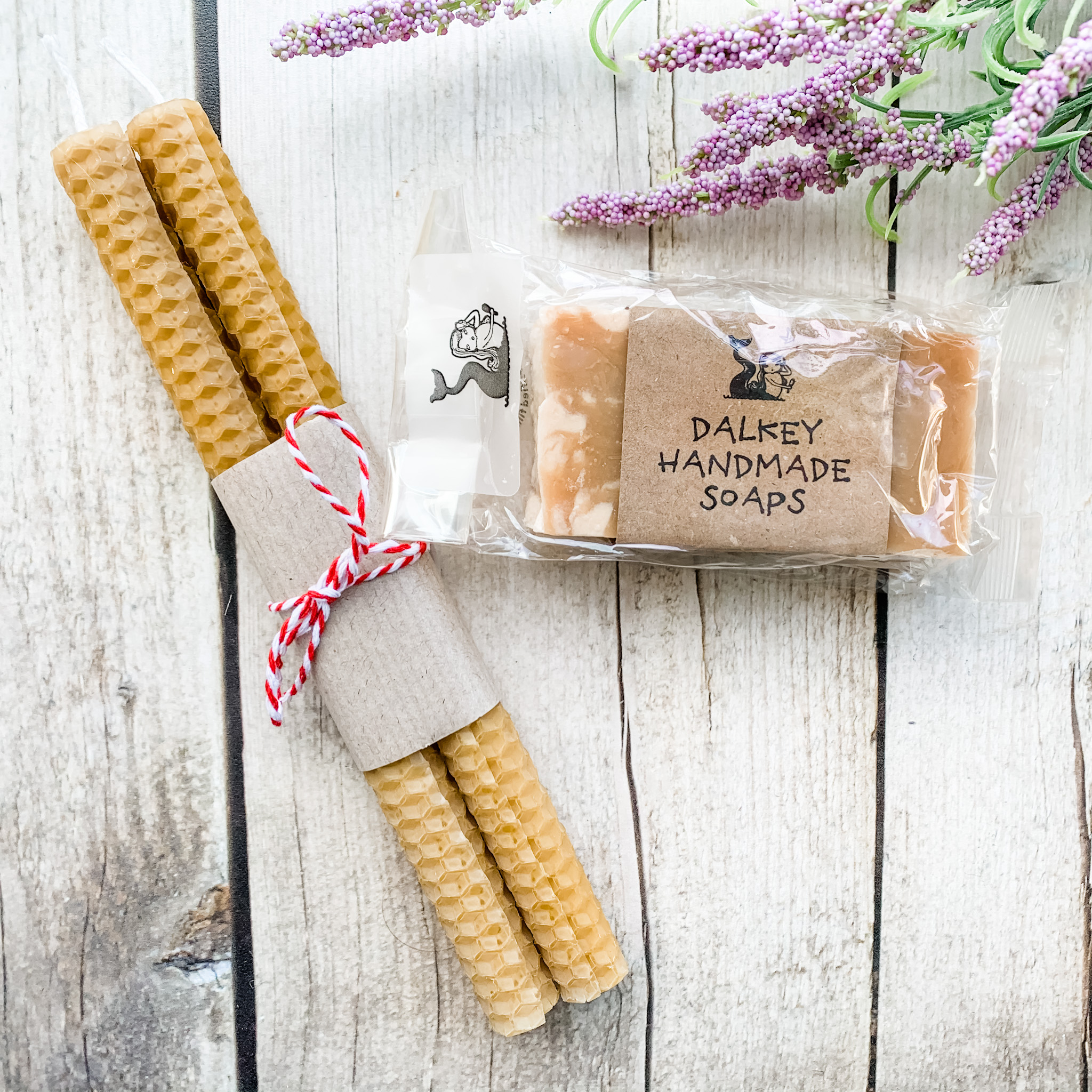 The perfect gift for someone who loves natural products.
Including a pair of beautiful, hand rolled, 100% pure, beeswax candles and the luscious lemongrass & cedarwood soap from Dalkey Handmade Soaps.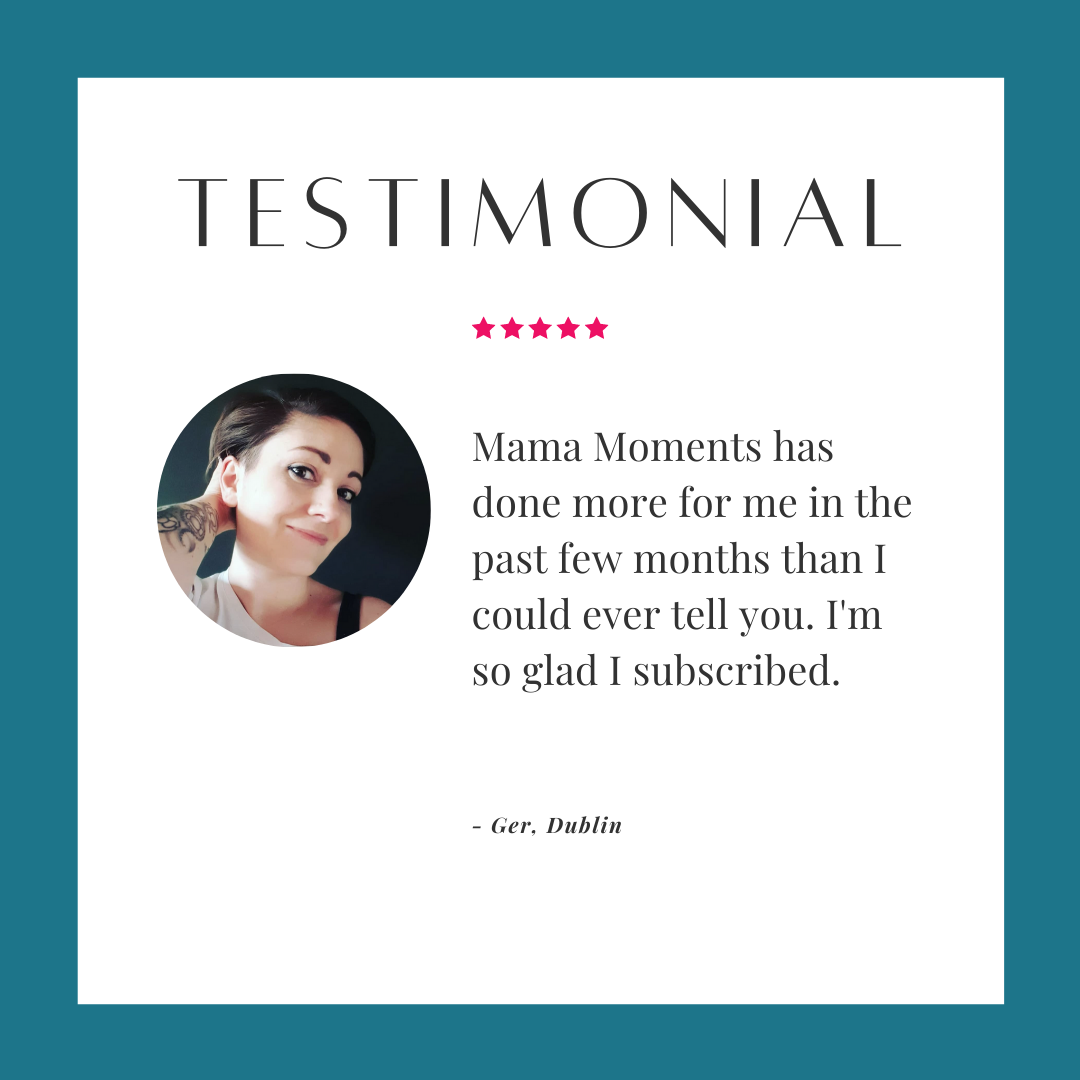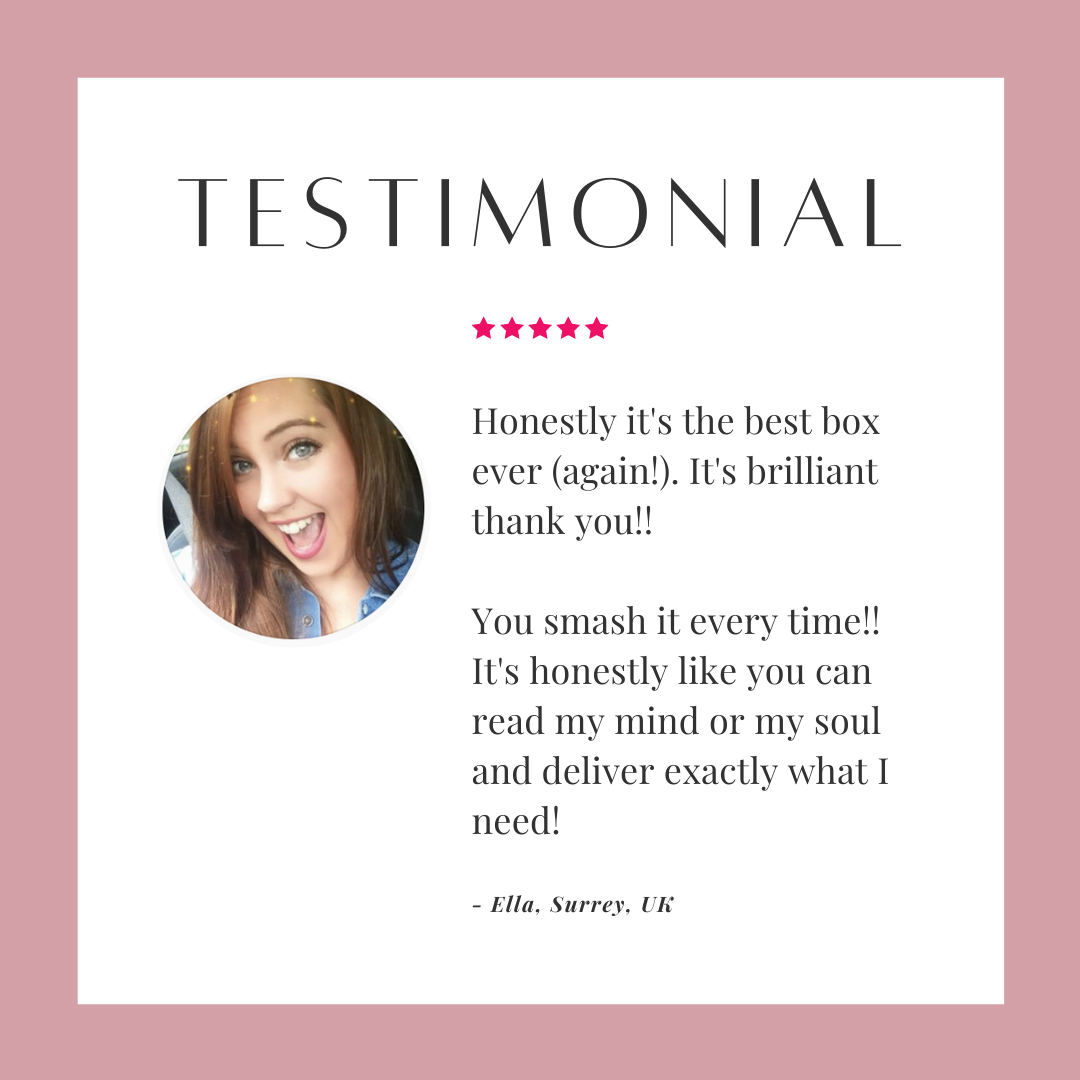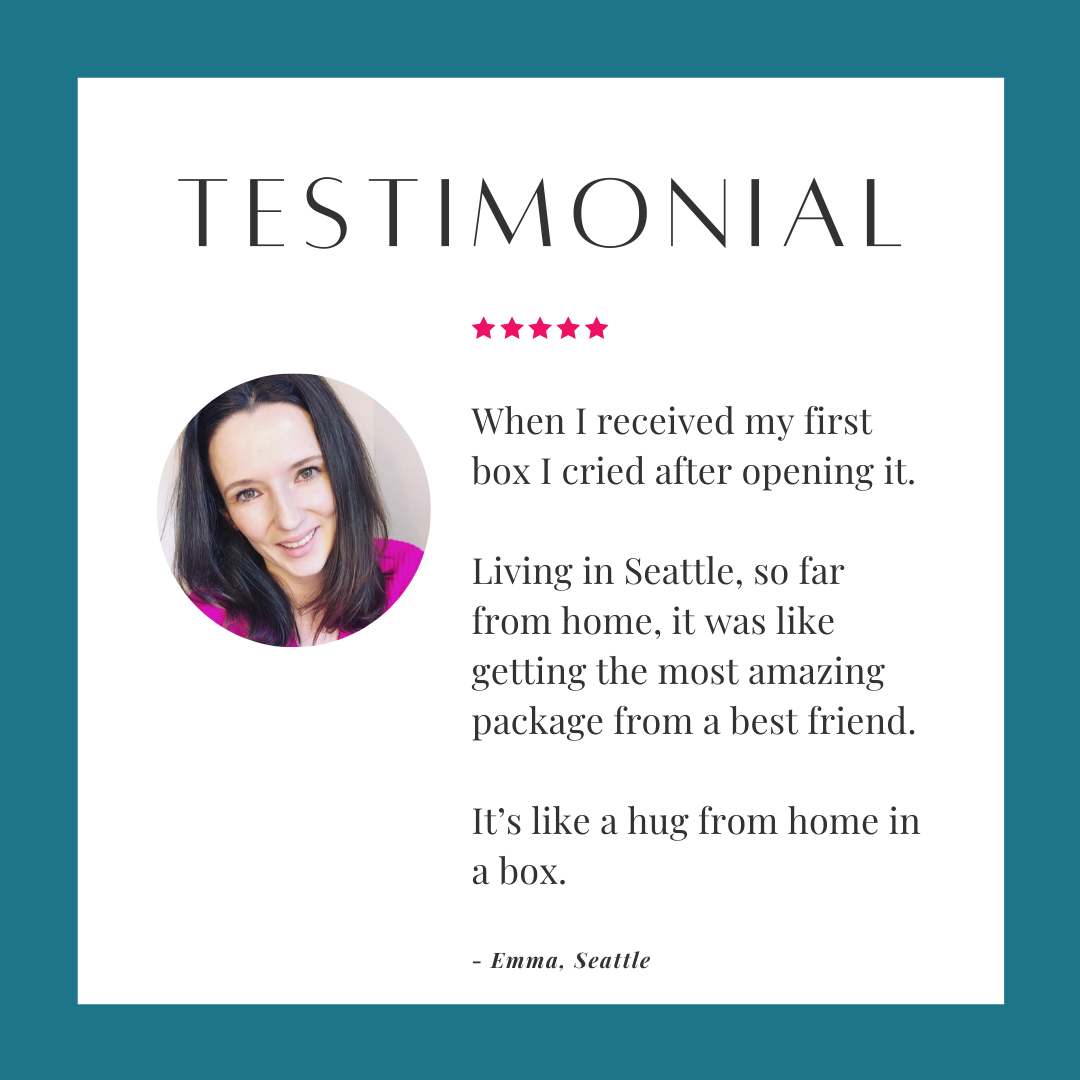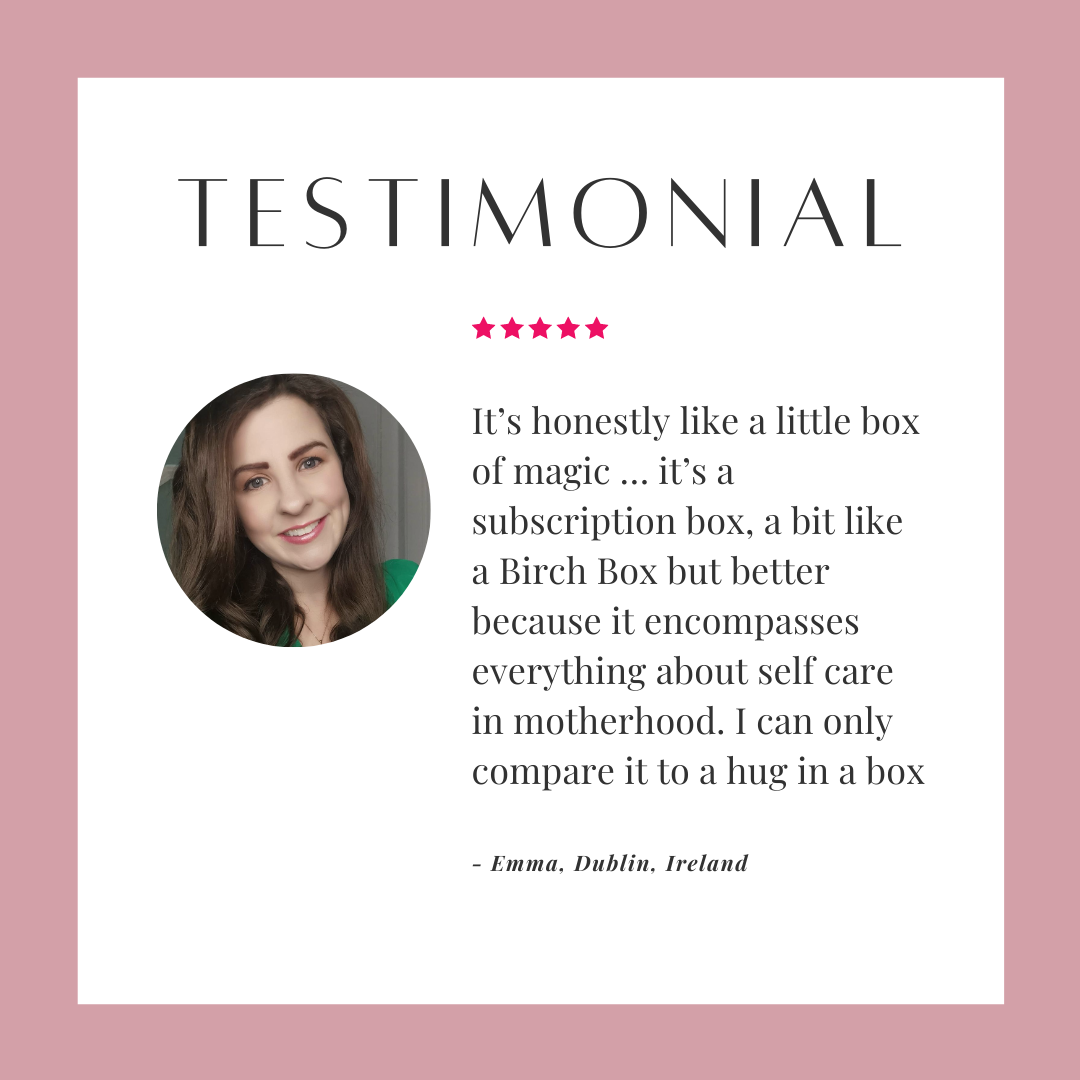 Join our mailing list to be first to hear about upcoming workshops
Registered in Ireland No. 624250
Registered Office: 17 Corrig Road
Sandyford, Dublin 18, D18N6K8, Ireland
Copyrights © All Rights Reserved By Mama Moments Limited