The Christmas Box (pre-order)
€29.95 - €89.95
I promised I would open the pre-order for The Christmas Box early this year ... and here it is!!
The December Mama Moments box (aka The Christmas Box) is always the most loved of the year ... it has sold out every year, most years before it's even shipped!!
So pre-order (or subscribe) now to avoid missing out.
Christmas is a crazy-busy, chaotic time of year for moms.
The extra long to do list, the Christmas school plays and shows, the present buying and wrapping, the extra mental load, the extra juggle ... it's a full on time of year!
Which is why moms deserve some extra TLC at this time of year.
And that's where the Mama Moments Christmas self care box comes in!
This would make the perfect Christmas gift for a mother of any age (grandmothers love this box too!).
Available in mini, original and luxury size. Tap 'shop now' to choose your perfect size.
I get messages all the time wondering which Mama Moments box would make the best gift for a new mother and while any of our self care boxes would be an amazing gift I really wanted to create one specially for new mamas. 
The products included in this very special box are some of our most loved!

They combine here to help nourish & nurture a new mama, as well as make sure she knows it's ok to make time for self care as part of looking after her emotional, physical and mental wellbeing.
Included is:
The softest, luxurious cashmere socks from Aran Island Knitwear.

The relaxing Mama Magic bath salts from Wild Rose Botanicals

The cosy Fireside candle from The Irish Chandler

A soothing, caffeine-free herbal tea from Tae Tea.

This is the perfect gift for a new mama to let her know you care.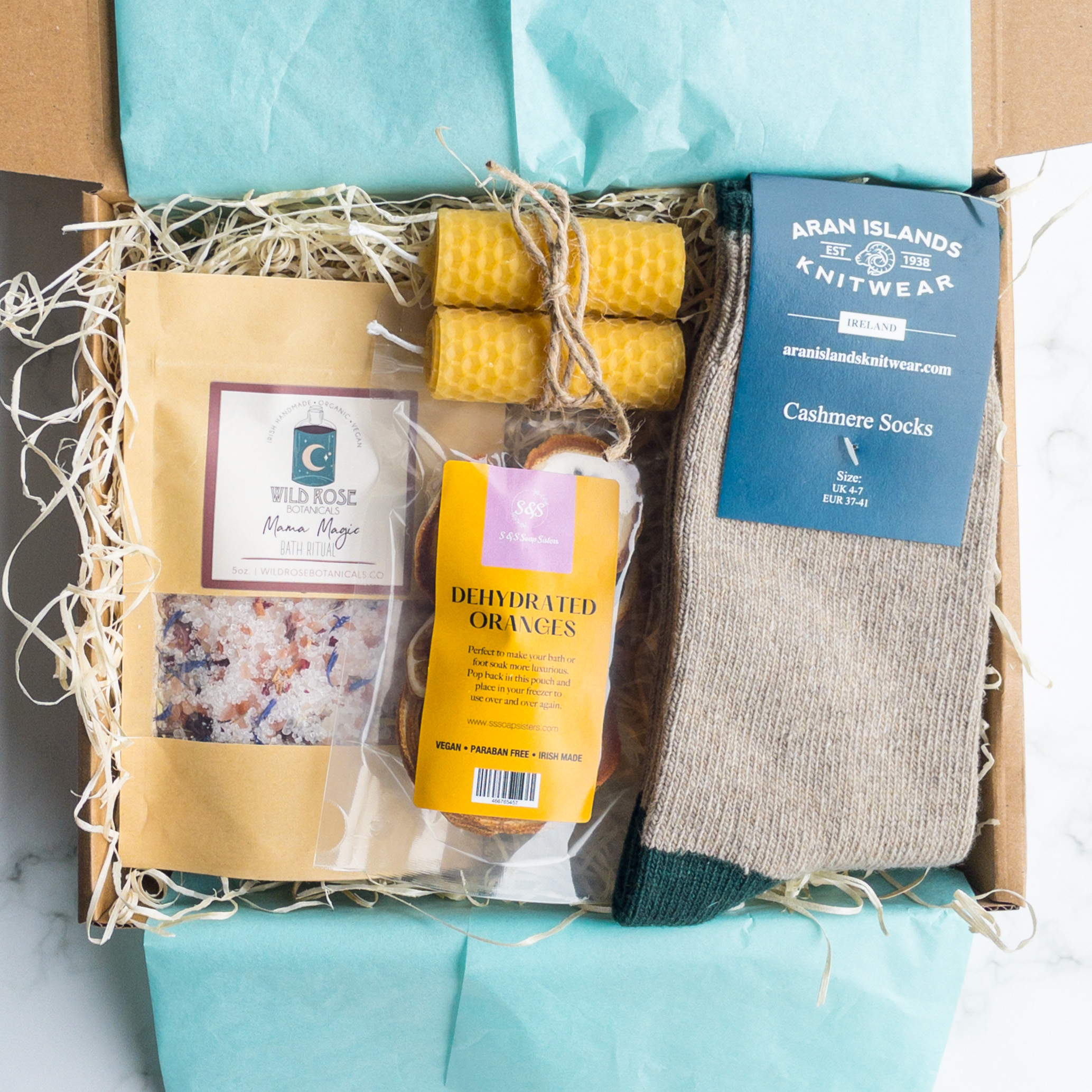 The Mama Bathtime Bliss Box
€49.95
Sometimes after a long day of being a mom slipping into a hot bath to let the day soak away, your muscles release, your nervous system calm and your mind relax is exactly what you need.
The Mama Blissful Bath Box is everything you need to enjoy the most relaxing evening bath.
Included are:
The divine Mama Magic bath salts from Wild Rose Botanicals.

The gorgeous dried bath oranges from S&S Soap Sisters to create a luxury bath experience.

Handrolled beeswax candles from Mama Moments to create a warm, soft glow.

Cashmere socks from Aran Islands Knitwear to slip on afterwards for ultimate comfort.
The perfect gift for any mother (including you!) in need of some evening bathtime bliss.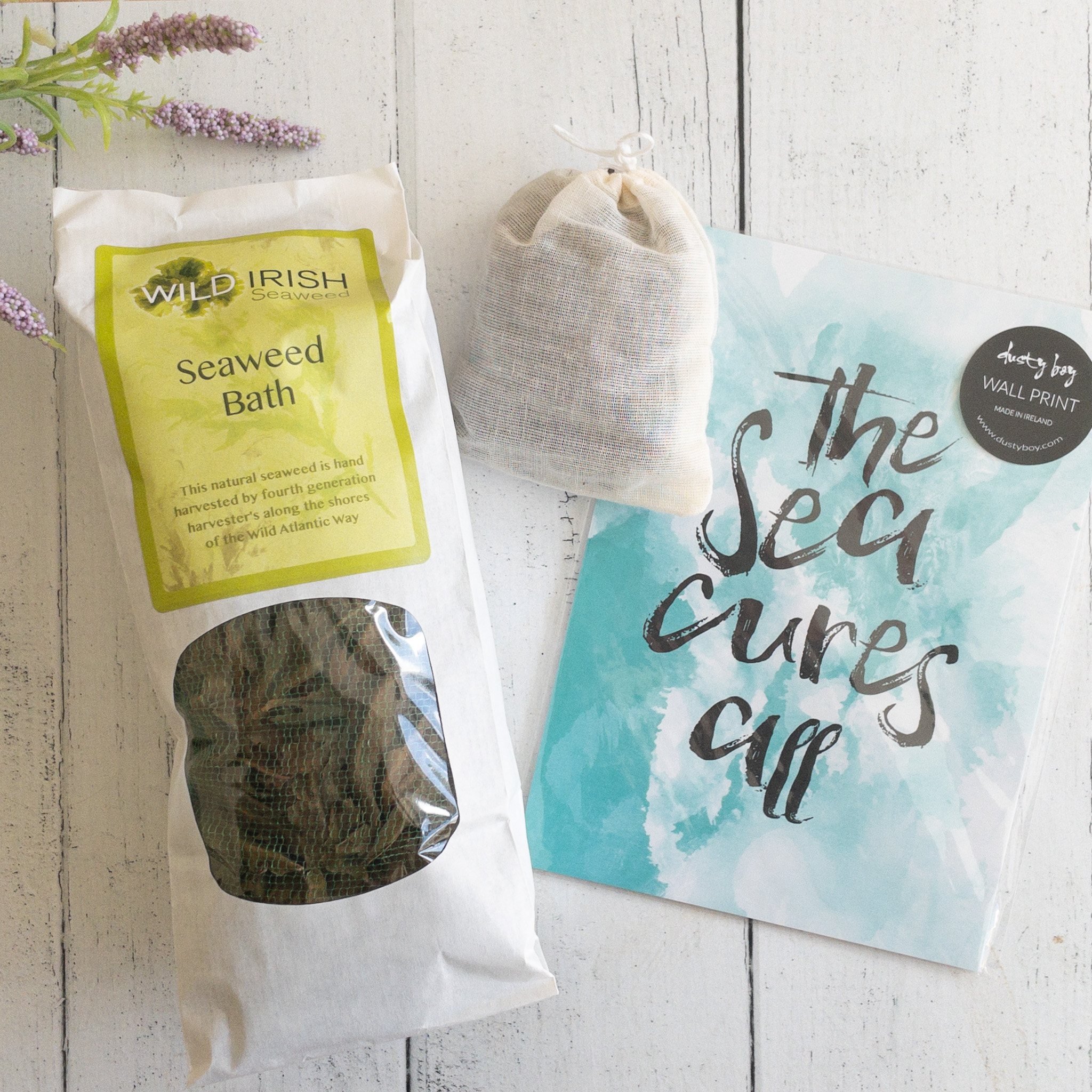 The Sea Lovers Gift Box
€37.95
This is the perfect gift for the sea swimming or sea loving woman.
Including:
The incredibly relaxing Seaweed Bath from Wild Irish Seaweed (this product has a cult following with people ordering again and again!)

The nourishing Seaweed Serum Pouch from Ocean Bloom (can be used as a facial treatment, a hair treatment or in a foot bath!)

The gorgeous, custom designed The Seas Cures All print from Irish designers Dusty Boy Designs
This would make a gorgeous birthday, Mother's Day or thinking-of-you gift for a woman of any age.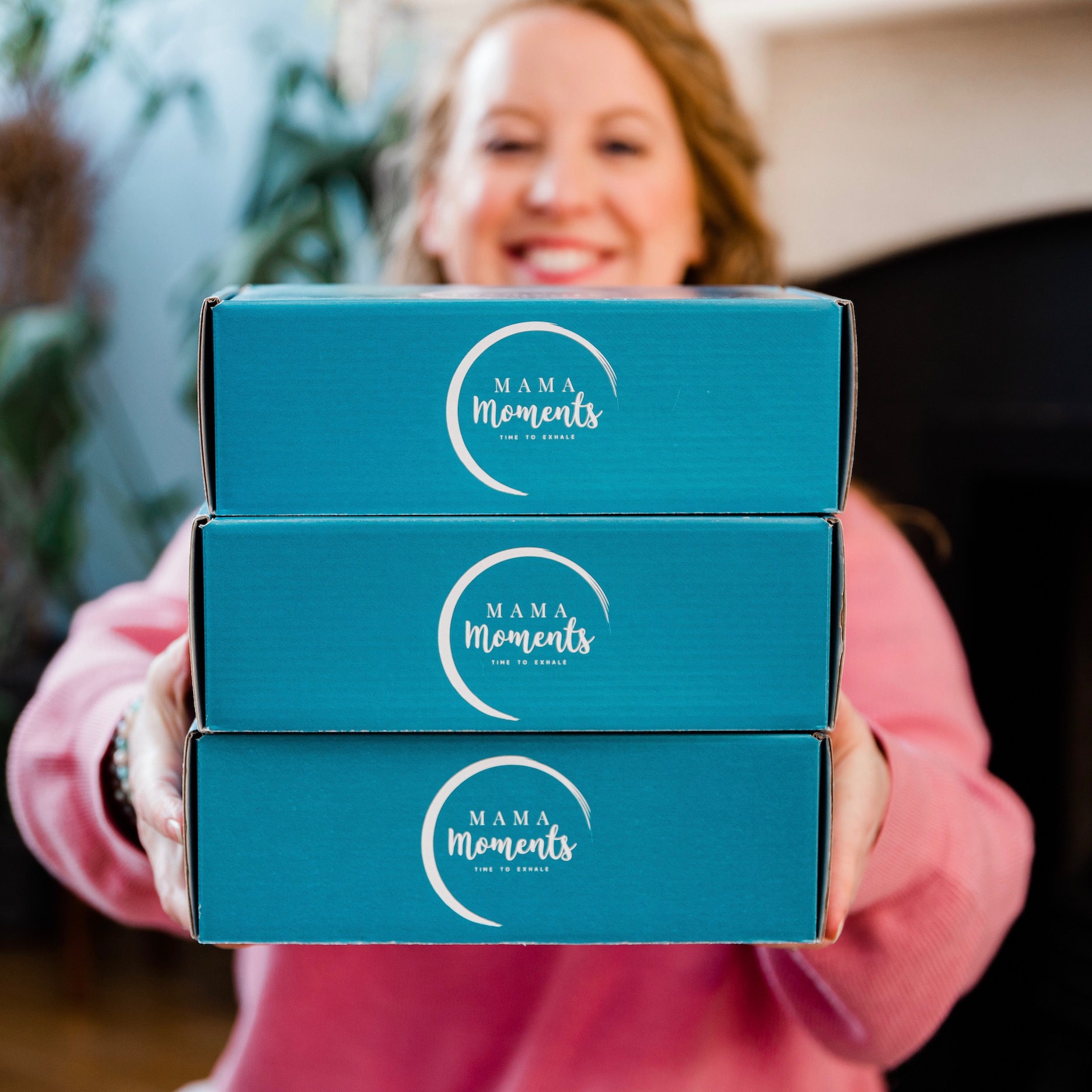 The Subscription Boxes
Available in mini, original & luxury sizes.
Subscribe to receive a new self care box every two months.
Delivered straight to your door, each box features 5 items from small, female-led business owners. Each item is specially chosen to encourage self care. Free shipping worldwide!
A 'little box of magic' to quote one of our customers!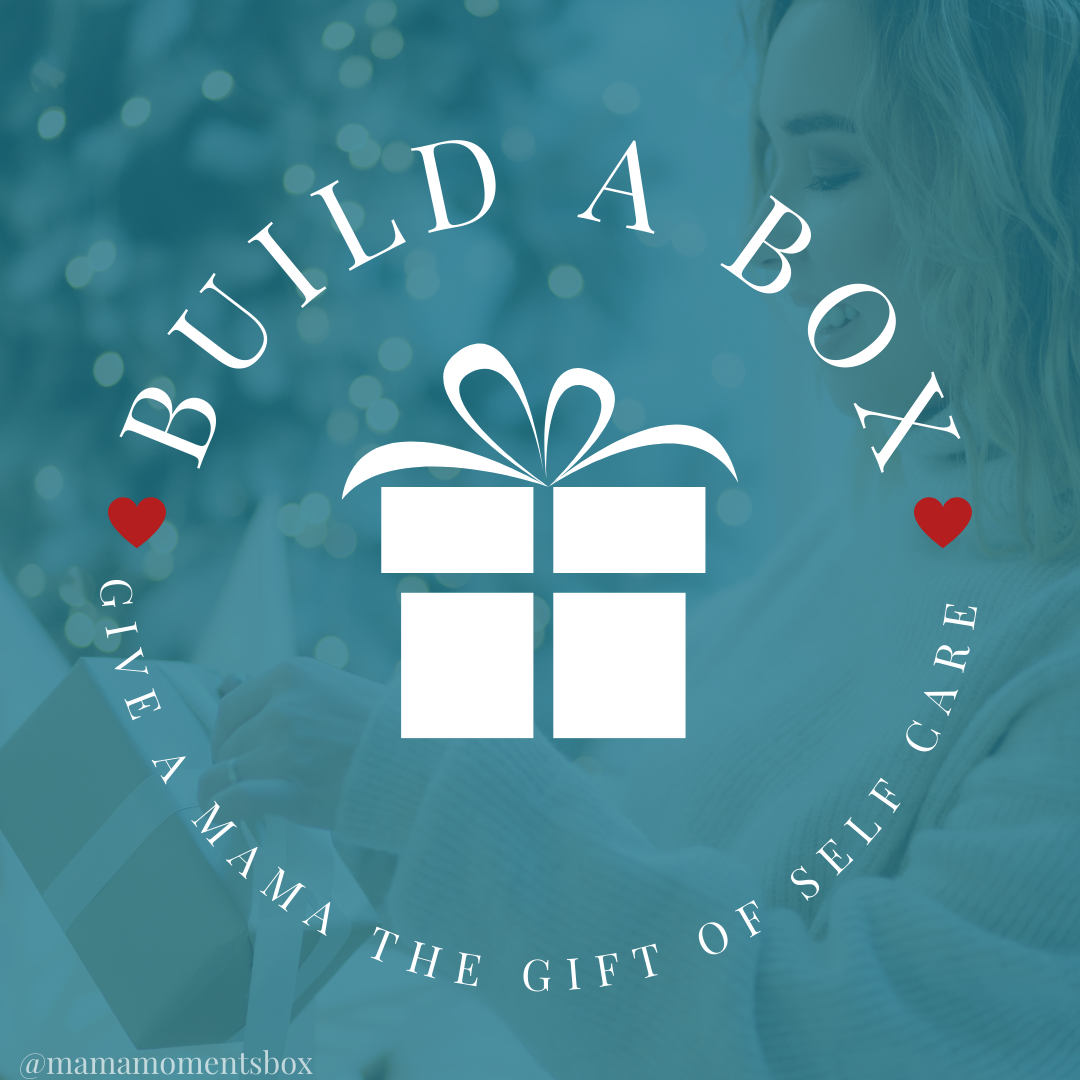 Design your own custom box!
Fill it with the exact items you or your loved one would most adore. Choose from over 30 products, all sourced from small, Irish businesses, and chosen specifically to encourage you to make time for self care.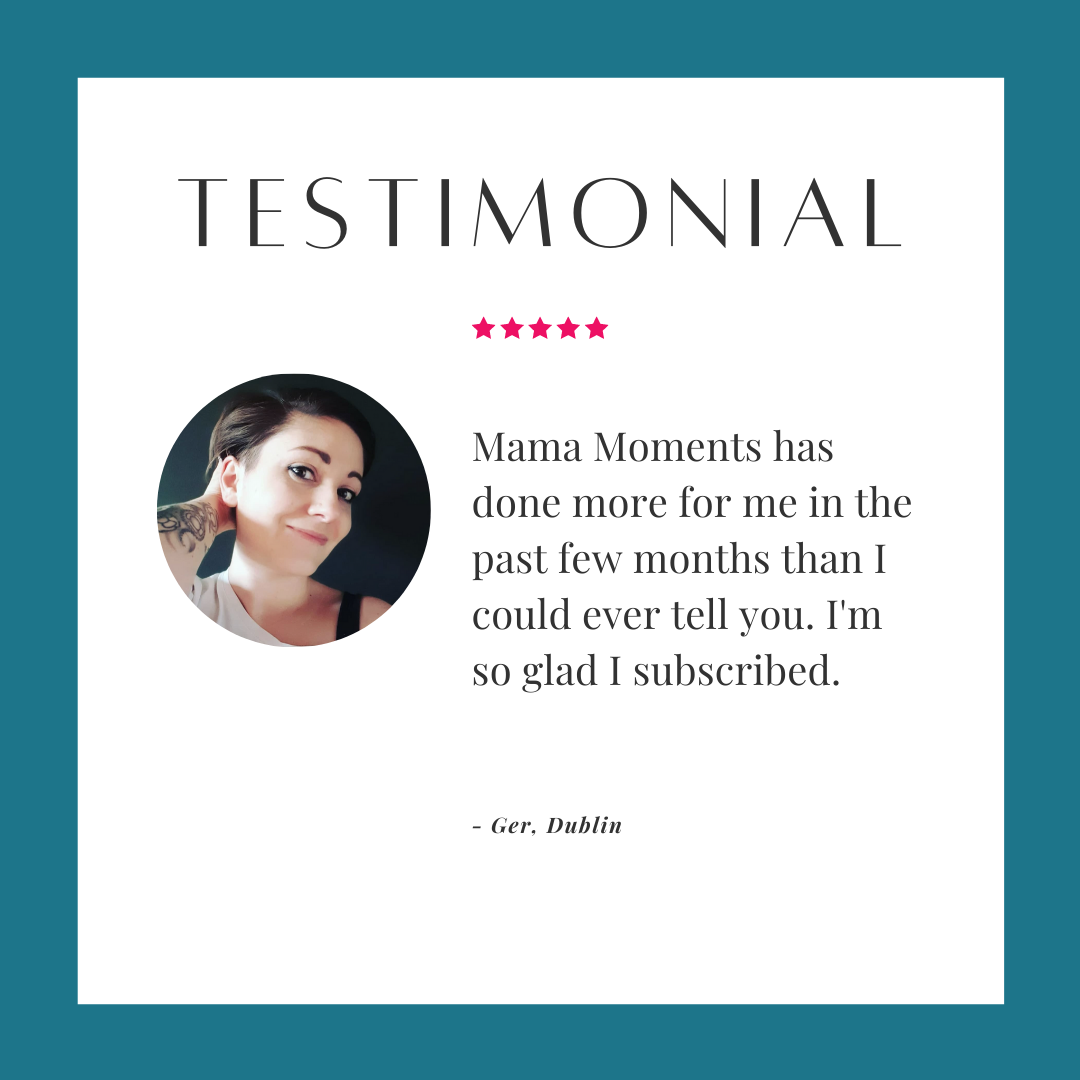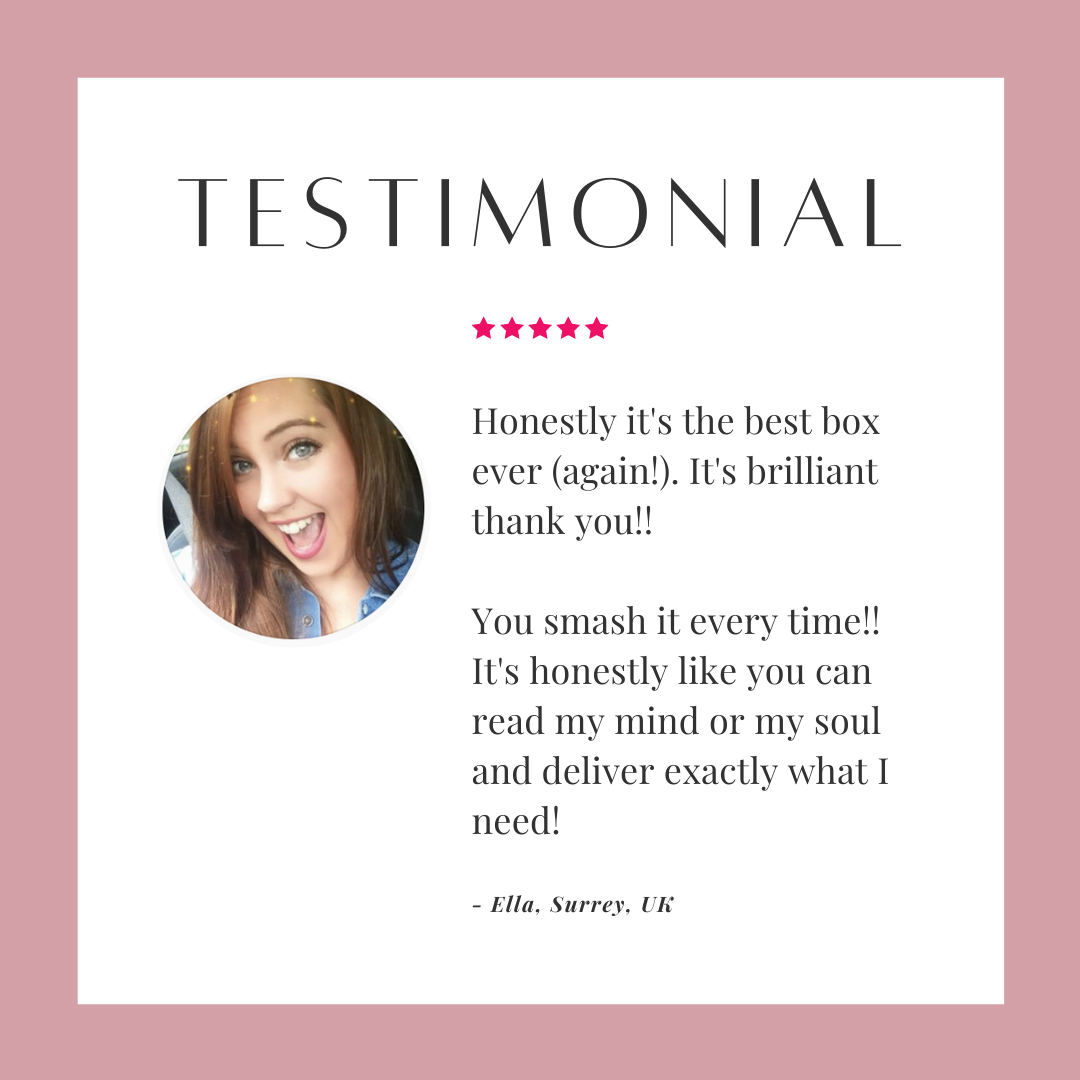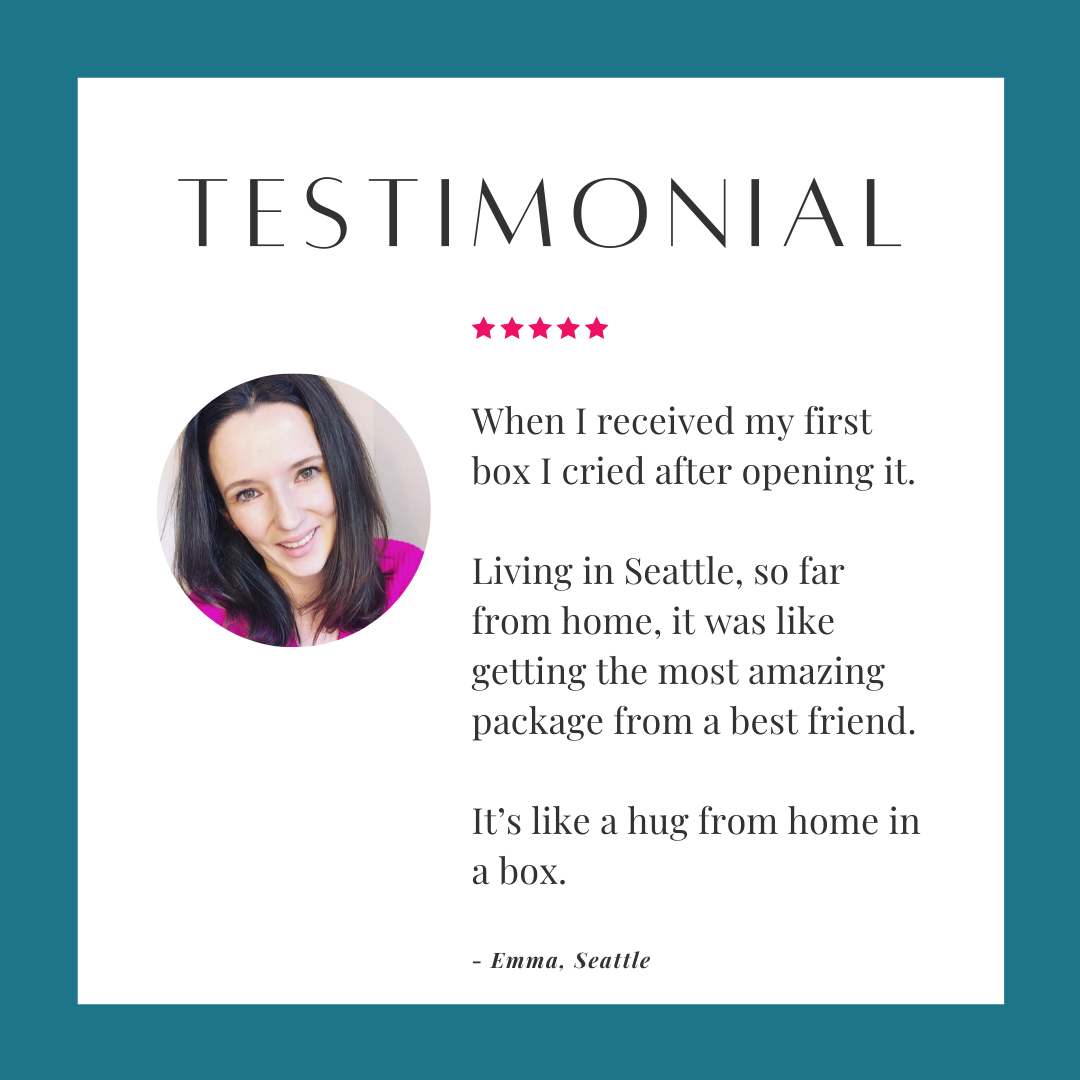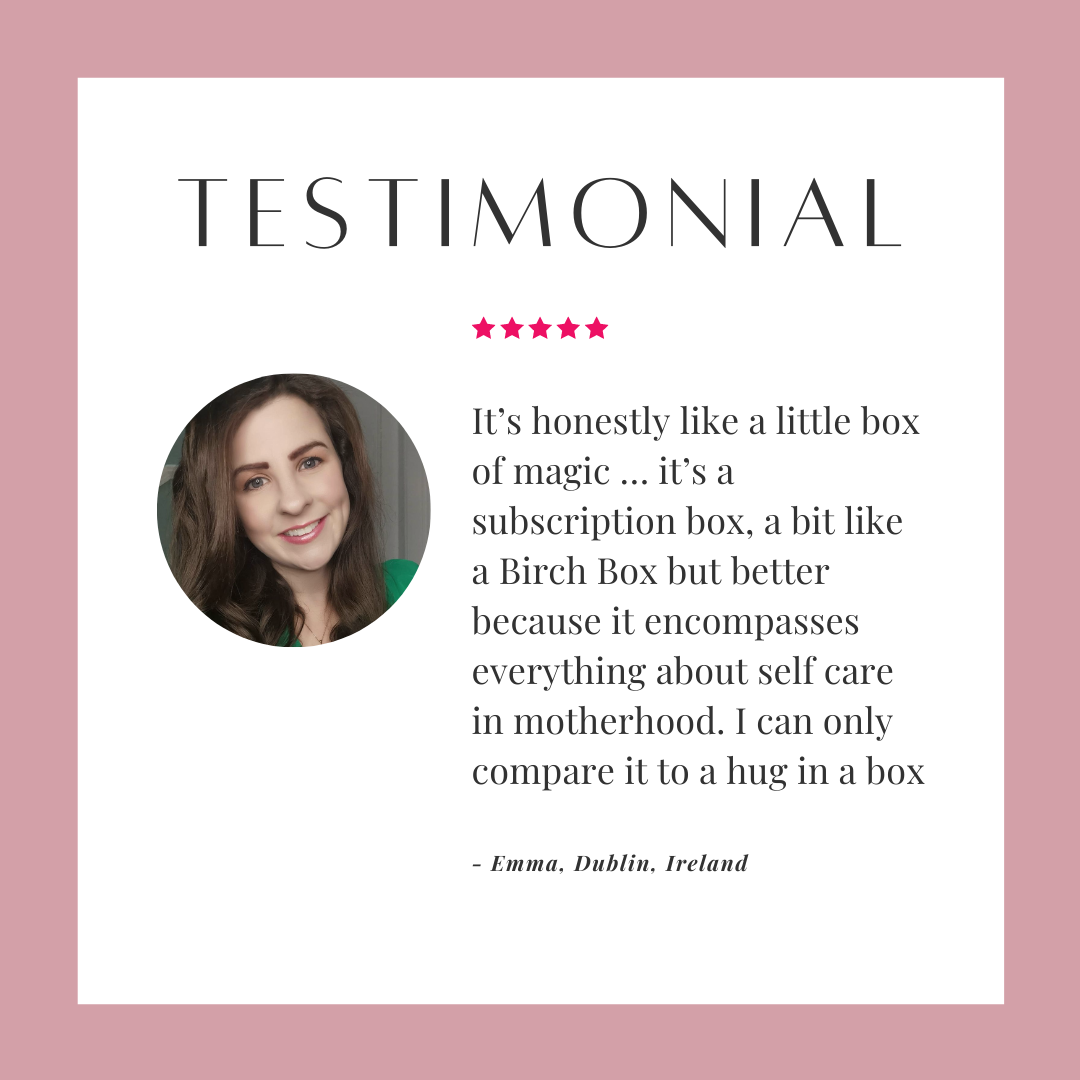 Join our mailing list to be first to hear about upcoming workshops