Mama Moments, the home of self care. 
Subscribe to our bimonthly self care gift boxes and every two months you will receive a beautiful gift box filled with products hand picked from small Irish businesses to help you prioritise self care. With free worldwide shipping you can treat yourself (or a loved one) no mater where you are.
The December Box is shipping in
The latest Subscription Box has shipped!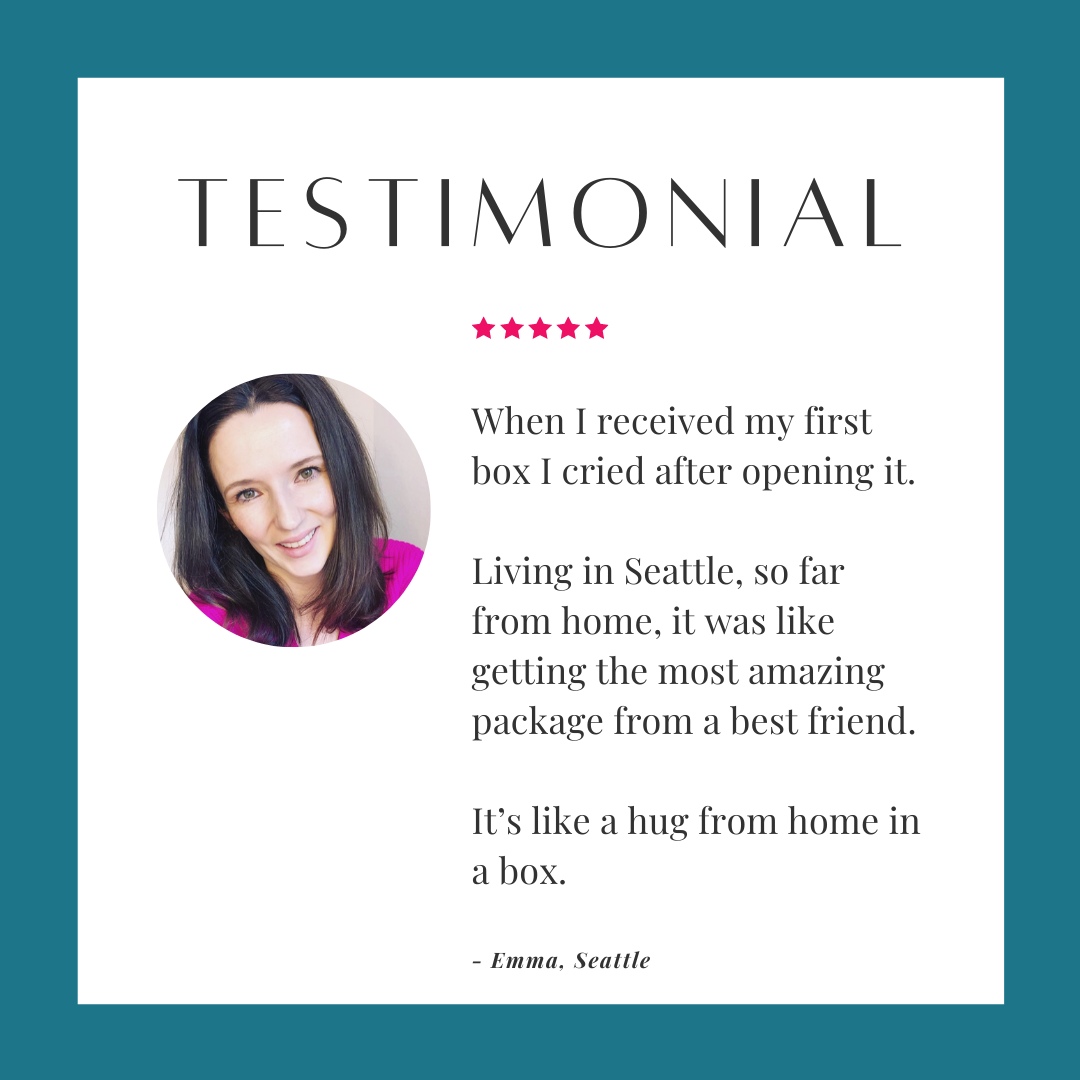 I am a mother of two young children, a wife and founder of Mama Moments.
After becoming a mother in 2014 I struggled with postpartum ptsd, depression and anxiety which has given me a unique understanding of just how difficult motherhood can be. 
I became passionate about self care and the key role it can play in protecting mothers' mental health and helping us live better, happier lives. 
I founded Mama Moments to empower women to put themselves first on the list and take time for themselves every day. 
I help mothers live their best life. Now it's your turn.
Join our mailing list for self care tips, advice and to be first to hear all our news!
Well done on having such a super business. I was lucky enough to get a box from a friend this week and I love it. I've told many people about you and looking forward to subscribing!
- Ruth
Sarah I can't thank you enough for your workshop. Being a mother who was feeling completely overwhelmed lately you have helped me breathe again. For the first time in a while I woke up this morning feeling calm and actually relieved.
- Anonymous
Mama Moments has done more for me in 
the past few months than I could ever tell you. I'm so glad I subscribed.
- Geraldine
Sarah is a wonderful source of support and well researched advice. Every mama could do with a Sarah in their lives!
- Anonymous
Congratulators on all you are doing Sarah! You're like an online mummy / self care coach for me and as a first time mummy it's so good to have your support. Keep up the good work x.
- Louise
I got the new mama box for my cousin because I couldn't visit her and her new baby. She loved it! Thank you!
- Bernadette
My 2 nieces and my daughter were absolutely thrilled to receive their mama moments packages this morning. My daughter isn't a mam but thrilled to receive such a lovely package of hand cream and lip balm Thank you for making 3 peoples day with your wonderful products.
- Pauline
Appreciate my mama moments treats all the more right now. More intense days with no breaks also means more moments of love for them.
- Anonymous
I really enjoyed the online workshop, it really helped me identify what my anxiety looks like. I know what I need to do to hopefully reduce this if not eliminate it.
- Jen
My friend received her mama moments box today. She cried when she opened it. She is going through chemo and was having a really shit day and this was too thoughtful she said! Just what she needed. So thank you. It was like a hug wrapped in a box as I can't be with her so thank you xx
- Orla
I'm not one for any subscription services (allergic to commitment) but this one I honestly cannot live without. I look forward to it every 8 weeks and it really does make me want to mind myself .
- Jessica
Hi Sarah, just wanted to let you know that my friend got her box last week and she's absolutely delighted with it. She was really struggling with working from home while having the kids at home and she said she absolutely adored the cards and all the rest of the products plus the smell was apparently divine. Just wanted to let you know! Thanks again xx
- Anonymous
My mam just received her box. She is absolutely thrilled. Sitting in her garden now having the tea. Thanks so much.
- Angela
Your boxes are amazing and have brought so much peace to my life even if it is for 30 mins. Thanks again
- Anonymous
I found this online workshop with Sarah so helpful. It was an hour really well spent, with practical advice and resources to help us find calm in the chaos!
- Emma
Registered in Ireland No. 624250
Registered Office: 17 Corrig Road
Sandyford, Dublin 18, D18N6K8, Ireland
Copyrights © All Rights Reserved By Mama Moments Limited